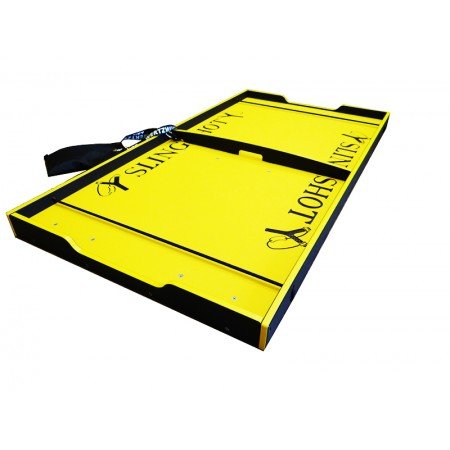 Two Player Sling Shot
Sling Shot can get your competitive juices flowing!
How you play is divide the plastic pucks up into even numbers so that both players start with the same amount of pucks. Each side of the game has a bungee cord that you use to "sling shot" your puck thru a narrow opening. The goal is to get rid of all your pucks before the other player.

Sounds super easy but you can be VERY close to winning and in the blink of an eye the other player rallies back! This game always draws a crowd to see what all the excitement is all about.