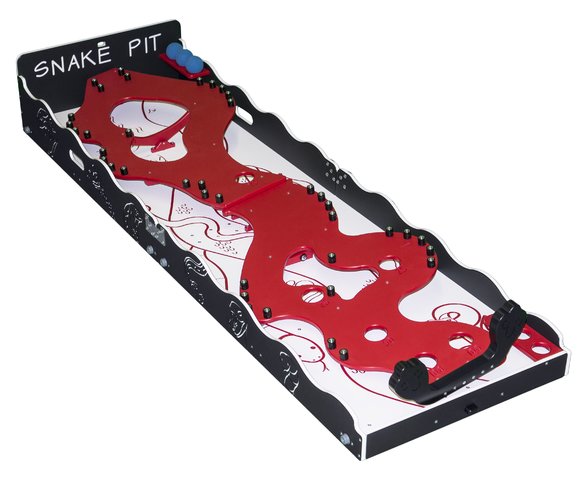 Snake Pit
Snake Pit Can Be Very Addictive!
The Snake Pit game will get your heart racing and is a great game for all ages.
How you play is you place the rubber ball at the top of the game. Then you grab the handles leaning the track from side to side trying to avoid falling off and landing in the snake pit. It has several targets to land on that all score higher the further you get. Of course you make it all the way you are safe from the snake pit and you win the game.