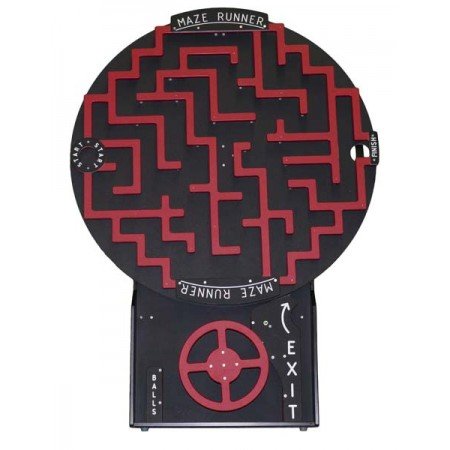 Maze Runner
Maze Runner Is a Race Against the Clock!
Maze Runner is one of the greatest games I have ever played. We even use it here at Backyard Bouncers as a team building tool. Our employees love to compete with everything so if we are having a staff meeting we are usually ending it with a little competition.
It's a simple concept (what great games aren't) where you try to get the ball thru the maze by turning the wheel and the game has a time to beat or you can compete against others times. It's a great game for everyone and most people will come back several times to try to beat their own score.