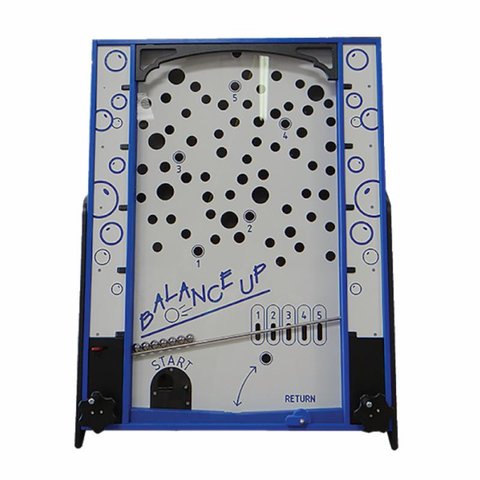 Balance Up
Balance Up! A Game of Skill.
Balance Up can be played two different ways!
First way is single player. You turn the knobs to the left and right on the front of the game and try to balance a steel ball up the board while trying to get it in the correct hole labeled 1-5. You only get 6 chances to get all 5 holes.
Second way is played with two players. Both players stand in front of the game and each of them are responsible for turning their own knob. You kind of have to become one when you play the game this way predicting what the other player is doing and using verbal communication. Played with two players makes Balance Up a great team building exercise!