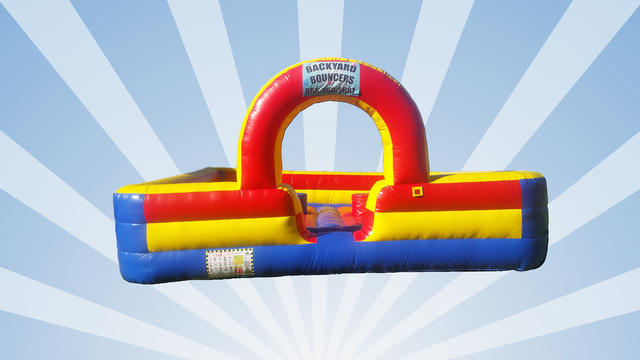 2 Man Joust
We all played king of the hill when we were kids but have you ever played king of the pedestals? The kids stand on either the red or blue pedestal with a joust pole in hand and see who can knock who off first…

Wonder if my kids would enjoy the inflatable joust game?

Your kids will absolutely enjoy the inflatable joust game. It has a classic concept all you do is try to knock each other off the pedestals and that is where it gets interesting. The players are equipped with helmets and joust poles. The joust poles are soft to the touch for the safety of your kids but rigid enough to make their opponent lose their balance. When the kids fall off the pedestal there is a nice big landing area all around them so no one gets hurt.

The inflatable joust game works great for festivals and company picnics.

If you are an event organizer then the Joust Game is a must have! The joust game brings in a crowd because it is a challenging game and is very competitive. The great thing about the joust game is that is accommodates kids and young adults of all ages. Your guest will be thrilled that you brought in the joust game. Even the faces of adults light up to the ideal of getting to knock their co worker off of the pedestal!