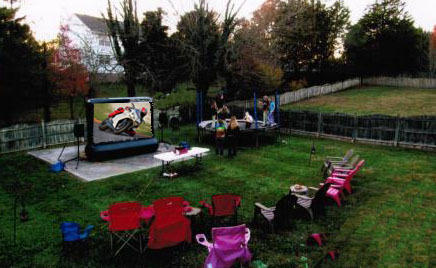 120 Inch Inflatable Movie Screen


120 Inch Inflatable Movie Screen
This inflatable movie screen isn't huge but still very fun and budget friendly. This choice comes with screen only. You will have to provide your own A.V. equipment such as: projector, DVD or Blue ray player, speakers, and cords. We are happy to provide these things if you do not have them.
Click HERE to view our 120 inch Inflatable Movie Screen With A.V. package.
The 120" movie screen does not come with a wrinkle free screen. If you wish to have a wrinkle free screen you must choose on of our larger screens.