Inflatable Obstacle Course Rental
There are tons of inflatables out there to choose from, but when looking for the best and most extreme, check out an Inflatable Obstacle Course Rental! Backyard Bouncers supplies the ultimate challenge courses that are sure to excite and thrill your guests! An Inflatable Obstacle Course Rental has many aspects to it including, climbing walls to climb up and through, obstacle poles, giant balls to jump from, and slides! We have huge obstacle courses such as our 70ft Obstacle Course and 85ft Toxic Obstacle Course for large parties, church gathering, school functions, and more. However, we also supply compact inflatable obstacle courses so that any size party or budget can enjoy the extreme fun of these units. Don't miss our 40ft Obstacle Course! And the little ones aren't getting left out either! Backyard Bouncers has the perfect obstacle course for kids 7 & under. Check out our Animal Land Ranch! It's easy to climb into, so that every kid can enjoy the fun.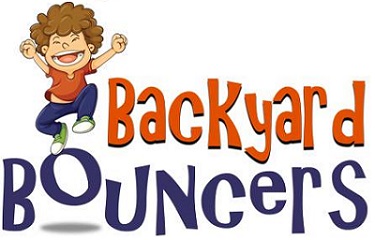 Customer Satisfaction Guarantee
Backyard Bouncers devotes ourselves to keeping our customers happy. We have been in business for years, and we always strive to deliver the perfect party every time. We are fully insured for safety, and all our staff is trained on each piece of equipment for your peace of mind. Backyard Bouncers is located in Clinton, TN and delivers to Clinton, Knoxville, Oak Ridge, Jacksboro, Oliver Springs & much more! See our entire delivery area online today!


Have questions and need more information regarding our rock climbing wall or any other party rental? Don't hesitate to give us a call at 865-566-5867. We are always happy to help!