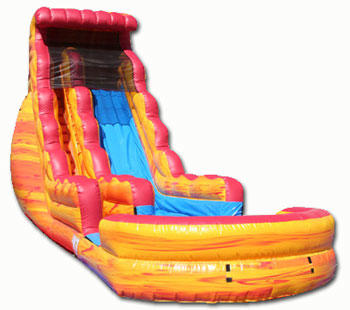 Knoxville Tennessee's #1 Party Rental Provider


Thank you for visiting BackyardBouncersTN.com. With Spring in the air and quickly approaching We truly appreciate you taking the time to discover all the great attractions available for your upcoming event! Here you'll find classic Bounce Houses, Inflatable Slides, Water Slides, Bounce House Slide Combo's, Obstacle Courses, Carnival Games,Dunking booths, and so much more.
Backyard Bouncers is a Clinton Tennessee based party rental company serving the greater Knoxville Tennessee area and surrounding communities! We pride ourselves in providing safe, reliable party rental equipment, and great customer service from our professional staff! You can count on us to be on time with exactly what you reserved for your event!
You can use the menu to the left to browse all the products on this website, or, if you know what you need, you can click the Online Reservations at the top of every page and go straight to the order by date section of our online reservation system and don't forget we offer table and chair rentals to help you with all your seating needs!


You'll SAVE BIG with our Package Deals!
Get more for your money when select one of our great party package deals. Backyard Bouncers gives you more fun, for less money than any other party rental company. Click the link below and browse our package deal specials. Maybe a Movie Night? How about a Bounce House Party? KnoxvilleTennessee's finest inflatable bounce house rentals anywhere! Backyard Bouncers is committed to bringing you the absolute best party rentals for all occasions. Get a spacious, crowd-pleasing bounce house at the right price and in the right style.

Princess Carriage Bounce House Combo
Here's a bounce house & slide that's fit for any royal entourage. The Princess Carriage Combo features a bouncing area, detailed digital graphics, a climbing wall, a slide area, and child-proof finger-safe netting. Unit measures 29L x 13W x 14H and can be used indoors as well as outdoors.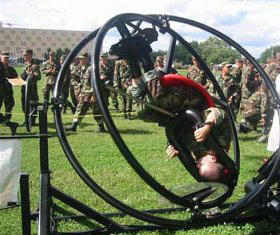 The Human Gyroscope
If you are looking for a fun and unique ride then our Human Gyro is perfect for your next event! It is the only Human gyro in the Knoxville Tn area and is great for drawing in a huge crowd. Riders must be 48 inches tall to ride so it is a great attraction for the pre-teen all the way up to adults. Our Human Gyro Rental comes complete with crowd control fencing and a trained operator to insure the safety of the riders. It is always a big hit at festivals and church events and it will be at your next event too!

Dunk Tanks Rentals - Great Fundraising Opportunity
Here at Backyard Bouncers we believe it's important for our customers to get the cleanest and best maintained equipment around. Our dunk tanks rentals are no different from the rest of our party rental equipment. Clean, Sanitized, working properly, and safely! You can reserve your rental online or give us a call and we can assist you with booking your dunking booth rental today!