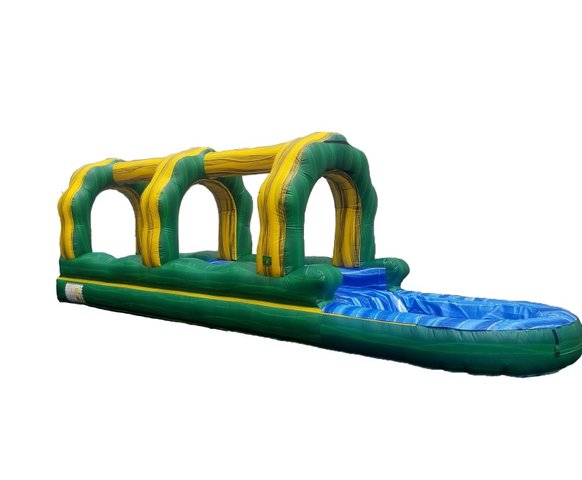 20FT Green Marble Single Lane Slip-N-Slide with Pool
Inflatable Slip-n-Slides are like what you played on as a kid, except way better!
We love delivering water slides to backyard get togethers because we know you, your kids, and all of their friends are going to have a great time.
You run, you jump, and you slip-n-slide all the way down and take a nice refreshing plunge into a pool at the end, all in the comfort of your own backyard. It's exciting, action packed fun at an affordable cost!